Company News

Business activities Seoyon E-Hwa, selected as 83rd in the ranking of global parts producers
Date 22-07-07 13:31
Views 78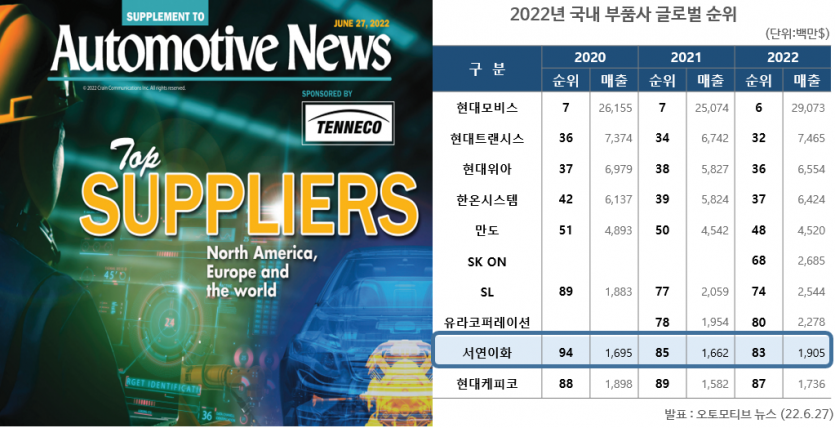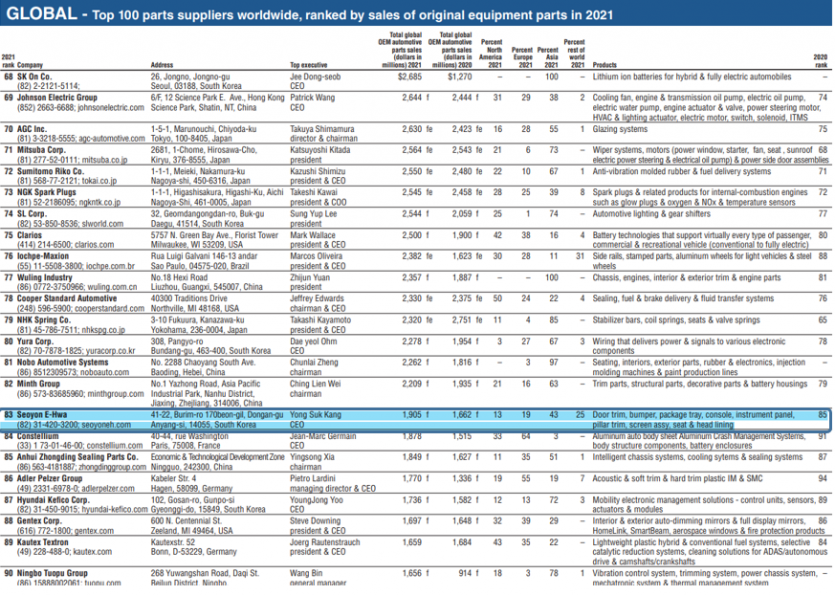 Seoyon E-Hwa was ranked 83rd in the Top 100 Global Parts Companies list released by Automotive News in the United States on June 27, 2022.
Automotive News publishes rankings based on worldwide parts producers' sales in the preceding year, and this rating is used to assess parts producers' global competitiveness.
Following a rating of 94th in 2020, Seoyon E-Hwa advanced two places to 83rd in 2022, after receiving a ranking of 85th in 2021.
Seoyon E-Hwa will continue to expand by competing with both domestic and international parts producers.