Company News

Shared growth / Social contribution Seoyon E-Hwa labor-management organizes a seasonal kimchi-making volunteer activity for community elderly who live alone
Date 22-06-30 11:50
Views 98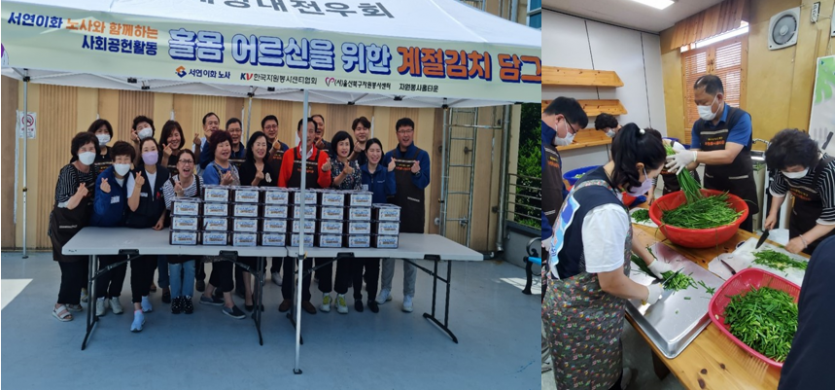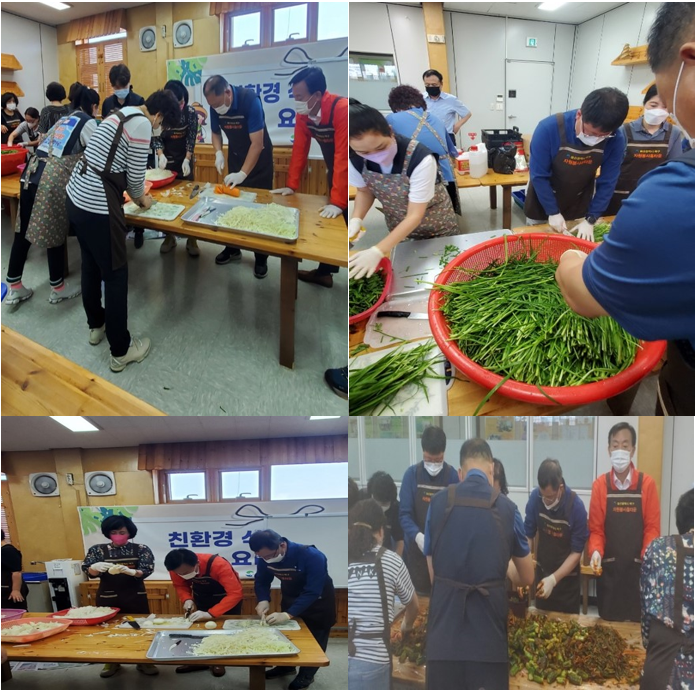 Seoyon E-Hwa's labor and management performed "seasonal kimchi-making volunteer activity for the elderly living alone" with local volunteer organizations at the Buk-gu Volunteer Center in Ulsan Metropolitan City on June 17, 2022 (Friday).
"Seasonal Kimchi Making" is a social contribution activity aimed to whet the appetites of local elderly while also wishing them a good and safe summer.
They made "stuffed cucumber pickles," which have a wonderfully crisp texture, for the seasonal kimchi, and they made this on their own with sincerity, from purchasing ingredients to preparing them from early in the morning.
This occasion was made more significant by the attendance of the director of Buk-gu, Ulsan, and governmental authorities. Seasonal kimchi will be provided in person when they greet and visit the elderly who live alone in the community.
Seoyon E-Hwa will continue to strive to be a responsible corporation that maintains its social contribution efforts for the region's underprivileged.